KeexyBox - Connect to the Internet using Captive portal
The captive portal is the web page accessed with a web browser that allows you to connect to the Internet over KeexyBox.
Connect to the Internet
If you have just connected your device to your local network or to the wireless access point, you should be automatically redirected to the KeexyBox captive portal page. If this is not the case, try to connect to it manually by following this topic.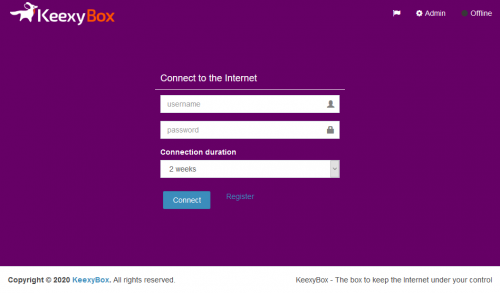 Enter your username and password. (1)

Connection duration: Define how long you want to stay connected to the Internet.

Click on Connect.

If the connection is granted, at the top right of the page, a green light shows that you are

Online

. you will be redirected to a page indicating the

connection information

otherwise you will be invited to re-enter your credentials.
(1) The username and password is provided by the KeexyBox manager. If you do not have an account and the Register link is displayed next to the Connect button and you click on it, you can create an account yourself.
If credentials are not required, you will get the following screen. All you need to do is accept the terms and conditions to access the internet.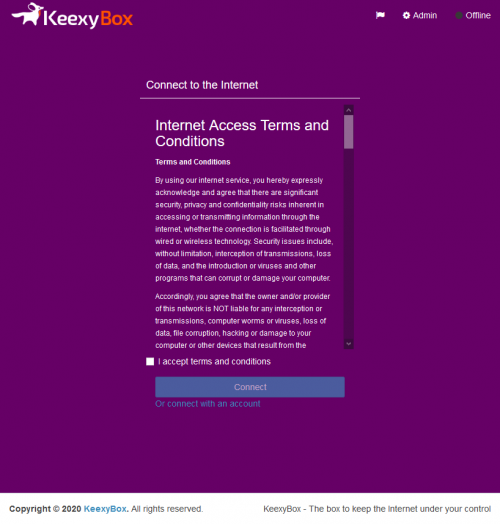 ---
About KeexyBox Project: